Summer School Bus Drivers (Contingent upon Enrollment)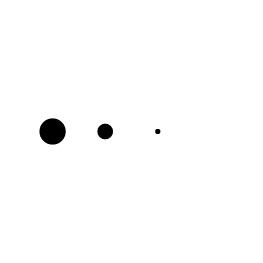 Salmon River Central School District
Fort Covington, NY, United States
Website: https://www.srk12.org/employment/
Position Type:
Transportation / Bus Driver
Date Posted:
4/5/2019
Location:
Salmon River Bus Garage
Closing Date:
04/18/2019
4/5/2019
SALMON RIVER CENTRAL SCHOOL DISTRICT
Fort Covington, NY 12937
Telephone: 518-358-6608
NOTICE OF POSITION OPENING (Internal Posting)
Queries and applications should be directed to Natascha L. Jock, School Business Executive Salmon River Central School, Fort Covington, NY 12937.
POSITION AVAILABLE
Summer School Bus Drivers (Contingent Upon Enrollment)
DATES FOR ACCEPTING APPLICATIONS
April 5, 2019 – April 18, 2019
DATES OF EMPLOYMEN
TBD
MINIMUM QUALIFICATIONS
High school graduate meeting all state and local requirements for a school bus driver.
Good moral character, dependable, and high degree of mental alertness.
Demonstrated aptitude or competence for assigned responsibilities.
Such alternatives to the above qualifications as the Board may find appropriate and acceptable.
SALARY
According to CSEA Contract
JOB GOAL
To provide safe and efficient transportation so that students may enjoy the fullest possible advantage from the district's curriculum and extracurricular program.
MAJOR RESPONSIBILITIES
Obeys all traffic laws.
Observes all mandatory safety regulations for school buses.
Maintains discipline when students are on bus.
Reports undisciplined students to the proper authority.
Keeps assigned bus clean.
Keeps to assigned schedule.
Checks bus before each operation for mechanical defects.
Notifies the proper authority in case of mechanical failure or lateness.
Discharges students only at authorized stops.
Exercises responsible leadership when on out-of-district school trips.
Transports only authorized students.
Reports all accidents and completes required reports.
Enforces regulations against smoking and eating on the bus.
Attends all scheduled meetings for the purpose of physicals, safety, and run selections.
Observes all contractual obligations.
Does occasional pick-up and delivery of materials for the district.
Does related work as required.
Salmon River Central School District does not discriminate on the basis of race, sex, creed, age, national ancestry, or handicapping condition.  Under its Affirmative Action Policy, the District encourages qualified Native Americans to seek employment at Salmon River Central.
This job is no longer accepting applications