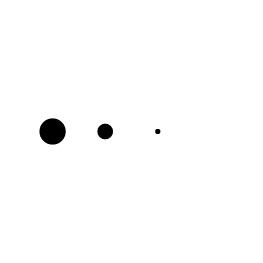 Salmon River Central School District
Fort Covington, NY, United States
Website: https://www.srk12.org/employment/
Position Type:
Student Support Services/Watchkeeper
Date Posted:
6/23/2021
Location:
Salmon River Central School
Date Available:
09/01/2021
Closing Date:
Until Filled
6/22/21
SALMON RIVER CENTRAL SCHOOL DISTRICT
Fort Covington, New York  12937
Telephone:  518-358-6669
Queries and applications should be directed to Angela Robert, Assistant Superintendent for Curriculum & Instruction, Salmon River Central School, Fort Covington, New York  12937.
POSITION AVAILABLE:
Watchkeeper
DATES FOR ACCEPTING APPLICATIONS:
Immediately – Until Filled
DATE FOR BEGINNING EMPLOYMENT:
September 2021
MINIMUM QUALIFICATIONS:
None
SALARY
According to CSEA Contract
REPORTS TO
Building Principal
TERMS OF EMPLOYMENT
Ten Months
JOB GOAL:
Maintains watch over buildings and property. Employees in this class are responsible for safeguarding property, equipment and supplies at time when employees who are normally responsible for their care and use are not present. Work is performed under the general supervision of a high-level title. The incumbent does related work as required.
MAJOR RESPONSIBILITIES:
Monitors incoming and outgoing visitors to the building;
Patrols buildings and grounds to prevent fire, theft, vandalism and illegal entry;
Conducts patrol inspections of doors, windows and gates to determine that they are secure;
Investigates any disturbances or unusual conditions and takes appropriate action;
Patrols grounds to detect unauthorized persons or vehicles;
Checks exterior lighting and emergency access routes;
Makes written reports of security violations;
May provide rudimentary clerical support during breaks;
Other duties as assigned by Supervisor, Assistant Superintendent and Superintendent.
The Salmon River Central School District does not discriminate on the basis of race, color, religion, creed, national origin, political affiliation, gender, age, marital status, sexual orientation, pregnancy, military status, veteran status, genetic pre-disposition or carrier status, ancestry, disability or any other legally protected status in regard to employment opportunities or educational/vocational programs or activities which it operates.
This job is no longer accepting applications