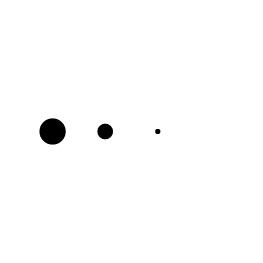 The Children's Aid Society of SD&G
The Children's Aid Society of the United Counties of Stormont, Dundas & Glengarry is committed to becoming allies with First Nations, Inuit and Métis communities; those of African-Canadian/Black heritage; other racially marginalized and LGBTQ2S+ persons, through our Truth and Reconciliation commitments, our ongoing 'Diversity, Equity and Inclusivity' work and anti-racism/anti-oppression education.
CHILD PROTECTION WORKER
Major Job Responsibilities
Have a clear understanding of the Children's Aid Society's child welfare mandate and provincial Transformation initiatives
Investigate and assess referrals regarding child/youth protection and voluntary service situations
Provide short term services with respect to the above and all service delivery in consultation with supervisory staff
Provide case planning for family services in consultation with supervisor
Assess the need for a child/youth to come into care on a planned or unplanned basis, including the use of culturally appropriate strategies like customary care when applicable
Gather relevant information about children/youth, their families, and their social and family functioning, and make recommendations
Work autonomously or in a multi-disciplinary team to provide ongoing analysis and support to children/youth and families
Assess child/youth safety and assist the family in developing a safety plan to prevent and interrupt situations of child/youth neglect and abuse
Gather relevant information about children/youth, their families and social functioning and make recommendations based on this information
Refer to and collaborate with other child/youth protection agencies and community partners/professionals
Assess community homes for potential alternative kin placements of children/youth and assist families in placement decisions
Arrange and carry out foster family placements, including emergency admissions and ongoing follow-up
Attend to all necessary legal procedures and documentation
Prepare cases for court and present evidence where necessary
Maintain documentation in accordance with Ministry standards and Agency policies and procedures
Attend case conferences and other meetings to ensure adequate service to children/youth and families
Develop skill and knowledge through the constructive use of supervision, self-evaluation and attendance at in-service training sessions
Knowledge and Skills Required
Ability to identify systemic barriers to equity and anti-oppressive practices and apply this lens to your work
Knowledge, experience, and understanding of the culture, history and current issues/oppression experienced by First Nations, Inuit and Métis; those of African-Canadian/Black heritage; and other racially marginalized persons in our community
Knowledge of First Nations, Inuit and Métis history, people and communities and a demonstrated ability to engage with the communities
Strong understanding of First Nations, Inuit and Métis culture, heritage and traditions, and a commitment to developing the highest quality culturally appropriate service possible for the First Nations, Inuit and Métis families that we serve
Demonstrated high level skills in assessment and case planning and an ability to provide ongoing intervention
Demonstrated ability to work in high pressure situations, be decisive, show compassion and be skilled in de-escalation
Ability to demonstrate a strategic use of authority with families while understanding the inherent power in the role being held
Ability to demonstrate effective time management skills, prioritize tasks, follow instruction, and give/receive feedback
Ability to collaborate effectively with peers, community partners and other professionals
Ability to assess the appropriateness of community resources and interpret the Agency's role and responsibility in conjunction with other members of the team
Skill in handling child placement with empathy
Ability to prepare cases and children/youth for court and to give evidence as required
Demonstrated ability to communicate both written and verbally in a clear, concise manner, and to be able to meet deadlines and other administrative requirements
Qualifications
MSW or BSW preferred, minimum of a BA in a related field
A valid driver's license is required
Preference will be given to those who identify as First Nations, Inuit and Métis; African-Canadian/Black heritage; or other racially marginalized persons who meet the educational requirements or who have equivalent education and experience.
The ability to communicate in both official languages will be a requirement for any position designated as essential under the

French Language Services Act

Experience in Child Welfare is a strong asset
As a requirement of employment all applicants must have a Canadian Social Insurance Number
Scope:
This position requires flexibility to work evenings based on the needs of the families and youths our agency services
Child Protection Workers will be required to work After-Hours shifts on a rotational basis, as our agency offers services 24 hours per day, 7 days per week
Salary:
Salary range $57,074 - $84,407, commensurate with education and experience
Interested applicants are asked to submit their application for this position through our website: www.cassdg.ca/en/the-society/careers/employment-opportunities
CAS SDG values building a workforce that is reflective of the diversity in our community and strongly encourages applications from all qualified individuals, especially those who can provide perspectives and contribute to a further diversification of ideas. Please indicate in the application process should you identify as First Nations, Inuit and Métis; African-Canadian/Black heritage; or if you are a member of another racialized or otherwise marginalized group.
We comply with the AODA (Accessibility for Ontarians with Disabilities Act). If you require accommodation at any time throughout the application process, or if this information is required in an accessible format, please contact us.
We thank all interested applicants; however, only qualified applicants will be contacted for an interview.
This job is no longer accepting applications