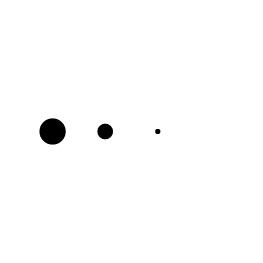 Salmon River Central School District
Fort Covington, NY, United States
Website: https://www.srk12.org/employment/
Position Type:
Student Support Staff - Other/Counselor
Date Posted:
6/23/2021
Location:
Salmon River Central School
Date Available:
09/01/2021
Closing Date:
Until Filled
6/22/21
SALMON RIVER CENTRAL SCHOOL DISTRICT
Fort Covington, New York  12937
Telephone:  518-358-6669
Queries and applications should be directed to Angela Robert, Assistant Superintendent of Curriculum & Instruction, Salmon River Central School, Fort Covington, New York  12937.
POSITION AVAILABLE
School Counselor
DATES FOR ACCEPTING APPLICATIONS
Immediately – Until Filled
DATES FOR BEGINNING EMPLOYMENT
September 2021
WORK LOCATION
Salmon River Central School District
SALARY RANGE
According to Salmon River Teachers Association Contract
MINIMUM QUALIFICATIONS
New York certification for school counselor
Recognize and respond to the need for mental health services that promote social/emotional wellness and development for all students.
Establish strong rapport with students, staff and families
MAJOR DUTIES
The school counselor, as a cooperating member of the pupil personnel team specifically:
Member of District Mental Health Committee
Network with school staff to provide outreach and intervention to students/families
Deliver instruction that proactively enhances awareness of mental health; promotes positive, healthy behaviors; and seeks to remove the stigma associated with mental health issues
Provide students with appraisal and advisement addressing their academic, career and social/emotional needs
Recognize mental health warning signs including changes in school performance and attendance, mood changes, complaints of illness before school, increased disciplinary problems at school, problems at home or with the family situation (e.g., stress, trauma, divorce, substance abuse, exposure to poverty conditions, domestic violence), communication from teachers about problems at school and dealing with existing mental health concerns
Provide short-term individual and small group counseling and crisis intervention focused on mental health or situational concerns such as grief or difficult transitions; provide crisis intervention for students in an elevated crisis situation
Provide short -term counseling interventions designed to promote positive mental health and to remove barriers to success.
Participate in student extra-curricular activities
Provide referrals to school and community resources that treat mental health issues (suicidal ideation, violence, abuse and depression) with the intent of removing barriers to learning and helping the student return to the classroom
Educate teachers, administrators, families and community stakeholders about the mental health concerns of students, including recognition of the role environmental factors have in causing or exacerbating mental health issues, and provide resources and information
Advocate, collaborate and coordinate with school and community stakeholders to meet the needs of the whole child and to ensure students and their families have access to mental health services
Recognize and address barriers to accessing mental health services and the associated stigma, including cultural beliefs and linguistic impediments
Adhere to appropriate guidelines regarding confidentiality, the distinction between public and private information and consultation
Help identify and address students' mental health issues; provide initial evaluation of at-risk students when requested by administration
Seek to continually update their professional knowledge regarding the students' social/emotional needs, including best practices in universal screening for mental health risk
Work with Committee on Special Education for assigned students
Other duties as assigned by an administrator
The Salmon River Central School District does not discriminate on the basis of race, color, religion, creed, national origin, political affiliation, gender, age, marital status, sexual orientation, pregnancy, military status, veteran status, genetic pre-disposition or carrier status, ancestry, disability or any other legally protected status in regard to employment opportunities or educational/vocational programs or activities which it operates.
This job is no longer accepting applications