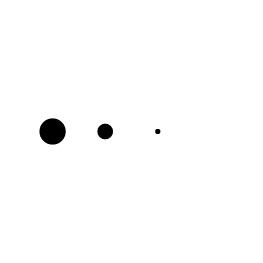 Akwesasne, NY, United States
Salary Range:$12.5000 Hourly Onwards
Department: Food & Beverage
Reports To: Restaurant Manager or Supervisor
FLSA Status:  PT/Non-Exempt
SUMMARY:  Prepares hot and cold foods to accommodate requirements from our guests.
ESSENTIAL DUTIES AND RESPONSIBILITIES include the following:
Exhibits a friendly, helpful and courteous manner when dealing with our guests and fellow associates.
Sign in on shift report.
Check with Sous Chef or Kitchen Manager on what needs to be done for the day.
Set up sanitizing and cleaning pails at their proper positions.
All items prepared are in their proper containers, labeled, dated and are in the respective areas of storage facilities.
Clean and sanitize all areas of the front and back lines of the kitchen & Utilize Sanitizing hourly sheets
Record temperature of holding food in time logs, every hour.
Cook Dishes according to recipe cards
Ready the kitchen for the oncoming shift.
Help out when and where needed.
Consistently prepares food to standards established by Director of Food & Beverage.
Adjusts thermostat controls to regulate temperature of ovens, broilers, grills, roasters, and steam kettles.
Uses a thermometer to ensure all food is cooked to temp
Measures and mixes ingredients according to all recipes to prepare soups, salads, gravies, desserts, sauces, and casseroles.
Observes and tests foods being cooked by tasting, smelling, and piercing with fork to determine that it is cooked.
Carves meats, portions food on serving plates, add gravies and sauces, and garnishes servings to fill orders.
Priority to ensures that the kitchen area is kept clean and orderly.
Must use scrub brushes and squeegees on all floors in the kitchen
Assists in training of new associates.
Other duties as assigned by management
SUPERVISORY RESPONSIBILITIES: This job has no supervisory responsibilities.
QUALIFICATIONS: To perform this job successfully, an individual must be able to perform each essential duty satisfactorily. The requirements listed below are representative of the knowledge, skill, and/or ability required to successfully complete the essential duties of the position with or without reasonable accommodation.  Serve Safe and Safety training is required as part of the training.
EDUCATION and/or EXPERIENCE:

High School diploma or (GED) General Education Diploma. One year Certificate from college and three to six months related experience.

LANGUAGE SKILLS:

Ability to read and interpret documents such as safety rules, operating and maintenance instructions, and procedure manuals.  Ability to write routine reports and correspondence.  Ability to speak effectively before groups of guests or associates of organization.

MATHEMATICAL SKILLS:

Ability to add, subtract, multiply, and divide in all units of measure, using whole numbers, common fractions, and decimals.  Ability to compute rate, ratio, and percent and to draw and interpret bar graphs.

REASONING ABILITY:

Ability to apply common sense understanding to carry out instructions furnished in written, oral, or diagram form.   Ability to deal with problems involving several concrete variables in standardized situations.
PHYSICAL DEMANDS: The physical demands described here are representative of those that must be met by an associate to successfully perform the essential functions of this job with or without reasonable accommodation. While performing the duties of this job, the associate is regularly required to stand; use hands to finger, handle, or feel; reach with hands and arms; and taste or smell.  The associate must frequently lift and/or move up to 25 pounds.
WORK ENVIRONMENT: The work environment characteristics described here are representative of those an associate encounters while performing the essential functions of this job with or without reasonable accommodation. While performing the duties of this job, the associate is occasionally exposed to moving mechanical parts, fumes or airborne particles, extreme heat, and risk of electrical shock.
CERTIFICATES, LICENSES, REGISTRATIONS: Must obtain and maintain a St. Regis Mohawk Tribal Gaming work permit which requires a criminal background check to be used solely for employment purposes. Successful candidates for employment must submit to and pass a drug test for illegal substances prior to employment being confirmed. In case of a positive result, the candidate is not eligible for employment with the Akwesasne Mohawk Casino Resort. Employment will not begin until process is complete.
NATIVE PREFERENCE POLICY:   The Akwesasne Mohawk Casino Resort gives preference to Native Americans who meet the minimum qualifications for the posted position and who are enrolled members of a Tribe. Applicants not entitled to Native Preference will receive consideration without discrimination based on age, sex, disability or national origin.
"The Mohawk Gaming Enterprise is an Equal Employment Opportunity Employer."
Website, click here.
This job is no longer accepting applications